We are Enartia
Enartia is a group of brands focused on domain registration, hosting, WordPress and cloud services. Our mission is to change the online presence experience one idea at a time.
Papaki.com // Happy.People.Online
Papaki is focused in the domain name industry, providing great services and an awesome domain management tool. In Greece, Papaki is the No 1 .GR and .EU domain registrar, which makes the company a leader in domain name services.
Top.Host // Extreme Support
Top.Host is targeting users and SMBs to cover all their hosting needs and is providing solutions that cover every aspect of an organization. Where it's a case of a simple shared hosting or an advance dedicated server, Top.Host can provide what is needed.
theCore.io // The New Hosting Era
Believing in the internet decentralization, theCore is here to offer distributed hosting services based on Docker. Distributed autonomous applications can "live" everywhere and theCore encourages the idea by providing integrated distributed hosting plans.
PLUGINS FOR WORDPRESS WITH LOVE
Pay in Store WooCommerce Payment Gateway
Pay in Store WooCommerce Payment Gateway
Provides a Pay in Store upon pick up Payment Gateway for Woocommerce.
Download
Viva Payments – Viva Wallet WooCommerce Payment Gateway
Viva Payments – Viva Wallet WooCommerce Payment Gateway
Provides pre-auth transactions and free instalments.
Download
Piraeus Bank WooCommerce Payment Gateway
Piraeus Bank WooCommerce Payment Gateway
This plugin adds Piraeus Bank paycenter as a payment gateway for WooCommerce.
Download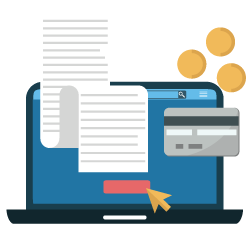 Eurobank WooCommerce Payment Gateway
Eurobank WooCommerce Payment Gateway
This plugin adds Eurobank paycenter as a payment gateway for WooCommerce.
Download
WooCommerce XML feed for Skroutz & Bestprice
WooCommerce XML feed for Skroutz & Bestprice
With this plugin you can create XML feeds for Skroutz and Bestprice.
Download
Aggela Anthoulaki
Co-Founder / Head of HR & Culture
I was only 24 years old when we founded Enartia, so I have worked in different departments since 2004. My job now is to create an ideal workplace for our team, that is going to be inspiring and motivating for a balanced lifestyle inside and outside the office. This process requires recruiting the team with amazing people, team trainings and corporate events. Many times I find myself thinking that we have not just created a company, but we found the right people that shaped Enartia, a family of brands that we proudly own.
When I leave the office, my main goal is personal improvement, something that requires extensive research and adopting good habits for my mind and my body!
Dimitris Anthoulakis
Co-Founder / CEO
When we founded Enartia, my partners and I wanted to built a community of people who share the same interests and values in order to fulfill a vision. As CEO, I am responsible for the general management of the company with focus on the quality of the support we offer to our customers, the improvement of our working environment and the promotion of our services.
When I am not working on Enartia's projects,
I enjoy playing tennis, reading and constantly improving
my knowledge, cooking and traveling. I am available at d.anthoulakis@enartia.com for anything you believe that will improve our services. I read all the incoming emails and try to answer most of them.
Frank Maounis
Co-Founder / President & Executive Chairman
I'm a co-founder at Enartia and bootstrapped Papaki and Top.Host. In addition to that I really like creativity and innovation in people. My background is mostly in STEM and business. I suffer at big, slow companies and I partner with people who hate the same things I do. My personal mission is to empower myself and others to create and innovate because great people, ideas and technology can change the world.
I like gadgets, and I've been through a bunch of hobbies like Astronomy, Photography, Amateur Radio, Trap Shooting, RC Planes… you name it! Some say I am a maker but I believe I am a problem solver. I'm originally from Rhodes, but now live in Heraklion, Greece.
Antonis Miliarakis
Chief Operating Officer
Efthymios Chrysikos
Chief Financial Officer
Irini Papadaki
Customer Service Quality Manager
Marianna Siouti
Head of Product
Lefteris Stavrakakis
Data Protection Officer
Panagiotis Vavilis
Chief Technology Officer
Manolis Nikoloudakis
Engineering Manager
Stella Panou
Ηead of Sales
Antonis Chariton
Head of Security and Engineering
Aleksandar Savkovic
Western Balkans Manager
Giannis Alexiou
Chief Marketing Officer
Manolis Genetzakis
Infrastructure Team Supervisor
Niki Grigoraki
Developers Supervisor
Giorgos Papadourakis
Support Supervisor
Giorgos Charitakis
Support Supervisor
Dimitris Barsakis
Support Hero
Giorgos Beladakis
QA Technician
Kostas Dimitriou
Infrastructure
Giorgos Georgopoulos
Technical Leader
Alkisti Katsantoni
Product Manager
Vironas Kavalinis
Sales & Customer Care
Nikos Kazantzakis
Infrastructure
Giannis Kiriakidis
Developer

Petra Kiritsi
Accounting Support Hero
Maria Klironomou
Accounting Department
Katerina Kourzi
Accounting Department
Despoina Koutantou
Junior Product Manager
Mihalis Manolioudis
Support Hero
Giannis Papadakis
IT Assistant
Marianna Pap
Graphic & Web Designer
Manos Rigas
1st Level Support Hero
Ioanna Saatsaki
Office Operations Assistant

Roula Samiotaki
Accounting Support Hero
Markos Skokakis
1st Level Support Hero
Nikos Theodosakis
1st Level Support Hero
Rafail Trulakis
Developer
Giannis Tsagkarakis
Infrastructure
Olga Tsikandilaki
1st Level Support Hero
Lila Tzamousi
Product Marketing Associate
Katerina Tzortzakaki
Migration Specialist
Maria Voganatsi
Account Manager
Virginia Titomichelaki
Accounting Support Assistant
Vasilis Nakos
Visual Arts & Human Interface Design Lead
Stella Lazari
Social Media Associate
Ioanna Kontaki
Business Development
Leia Organa
24/7 Support Hero
George Hainakis
1st Level Support Hero
Alexandros Karagiannis
Support Hero
Christos Manolakakis
Sales Representative
Giorgos Kapsalakis
Front End Developer
Nikos Mikelis
1st Level Support Hero
Marieta Christopoulou
Content Editor
Ioanna Anifanti
1st Level Support Hero
Vaggelis Kokkinakis
1st Level Support Hero
Panagiotis Koufopoulos
Developer
Stelios Mavridis
Support Hero
Giorgos Borboudakis
Infrastructure & IT
Manos Diamantakis
1st Level Support Hero
Aris Charonitis
1st Level Support Owl

Nikos Orfanoudakis
Senior Software Engineer & Architect

Michalis Zampetakis
Software Engineer
Ilias Kypraios
1st Level Support Hero
Kristian Menaj
1st Level Support Hero

Elpida Vamvaka
Legal Counsel
Dimitris Antonogiorgakis
1st Level Support Hero
Sandra-Odette Kypriotaki
Marketing Assistant
Elena Louka
1st Level Support Hero
Spiros Mavrikakis
1st Level Support Hero

Kostas Sfakianakis
1st Level Support Hero
Marina Mamoulaki
Support Accounting
Georgia Patsouraki
Executive Assistant
Alexandros Katopodis
Front-End Developer
We passionately love what we do and we constantly try to improve it aiming to high productivity.
We help our team and the whole company to achieve its goals. We provide 'wow service' in everything we do. We share our ideas. They are valuable!
We dare ourselves to face more and more challenges every day. We improve our character, our mind and our body!
We keep a low profile. We avoid judging. We appreciate what we have and the talents of people around us.
We highlight transparency, diffusion of information, communication, honesty, trust.
We search for solutions and not problems. We take responsibility and initiatives, we motivate and discipline ourselves. We love changes and we adapt easily when necessary.
Our headquarters are based in a mythical place… Our location is full of history and wonders! The city of Heraklion is the capital of the amazing island of Crete, in Greece. A great mediterranean place to live in, that provides a balanced lifestyle with a great cuisine and mild climate.
While we have customers in 105 countries around the world, we choose to keep our headquarters here, due to the incredible quality of life that Crete has to offer… we live in the place that 4 million people choose every year for their vacations!
That is part of the reason why we want to create an inspiring hub inside our HQs, offering free co-working space to Digital Nomads, freelancers or teams from all around the globe: we want to share our space with creative people that share the same ideas, values and perspective of life with us.
In case you are interested in working in our space, just contact us for the details!